New Patients
Welcome! We're Glad You're Here!
Welcome to McDonald Chiropractic Clinic! Our casual, friendly and serene practice is just the place to start your journey to relief and healing.
New Patient Forms



Your First Visit
So we can better help you, we'll provide a form that asks some questions about what you're experiencing. Or you can also download that right on our website ahead of time.
You'll also be able to indicate on a diagram where your pain is. Dr. McDonald will then perform an orthopedic and neurologic exam. Next, you'll be treated. Please allow an hour for the exam. It's also a good idea to wear loose-fitting clothing.
Your Second Visit
By your next visit, you'll have a general idea of what your treatment protocol will be. Dr. McDonald will ask how you feel in comparison to before your first treatment.
He'll ask if you feel better, worse or about the same. Then, he'll palpate your spine and see how it feels and get a good approximation of what it will take to get you pain-free and to the best that you can feel.

Do I Have to Go for the Rest of My Life?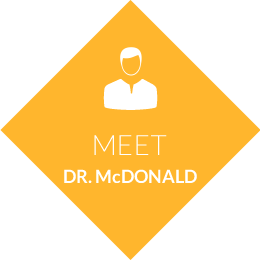 The short answer is no. Consider this: just like you get maintenance and alignment done on your car, so you don't wear your tires out, getting regular chiropractic care can help keep your body well-tuned.
Many of our patients get such a benefit from chiropractic care, they choose to come in periodically for a treatment or two. It's always your choice how often you want to come in for care.
If you choose only to come back if you experience another problem, that's fine. Likewise, if you want to come in for wellness care, we're here for you.
If you haven't experienced how great you can feel from chiropractic,
contact us today
to schedule an appointment!
---
McDonald Chiropractic Clinic New Patient Center | (410) 392-3930