Meet Dr. Brian McDonald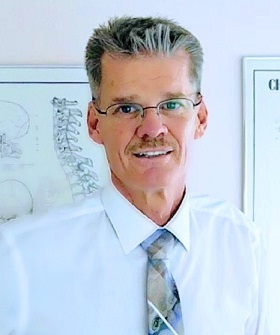 For Dr. McDonald, starting on the path to becoming a chiropractor began with a wipeout while he was skiing as a college freshman. "I caught a ski tip and went flipping and tumbling. I landed in a heap and may have sustained a mild concussion."
He went to the doctor who sent him to the hospital for X-rays. Dr. McDonald was told that there wasn't anything wrong, meaning there wasn't anything broken or dislocated. "After a couple of weeks my pain dropped to a more tolerable level but persisted."
Finding Relief Through Chiropractic
A month later, Dr. McDonald still had neck and shoulder pain and decided to see a chiropractor at the suggestion of a friend. His friend said, "You should check out a chiropractor because they work on joints and spinal alignment." Even though he didn't know what chiropractic was at the time (the late 70s), he proceeded with chiropractic care.
After about 10 treatments his neck and shoulder become symptom-free. The terrific response he had to chiropractic prompted him to change his major.
That snow skiing wipeout was a blessing in disguise."Dr. Brian McDonald
Enjoying the Natural Approach to Care
Always physically active, Dr. McDonald was drawn to chiropractic because it represented a different, natural approach to health care, versus the traditional model of drugs and surgery. "The need is there to take care of the musculoskeletal realm." Dr. McDonald obtained his Doctor of Chiropractic from Palmer College in Davenport, Iowa. He especially liked his anatomy and biology classes and found his studies fascinating.

Providing Gentle, Yet Effective Relief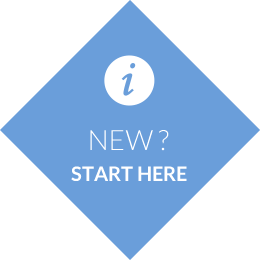 Since 1988, Dr. McDonald has been helping his patients experience lasting relief. He takes a more mainstream approach with osseous adjusting. He also does some muscle work and myofascial release. "I'm physically strong enough to handle heavy or difficult cases but I'm mostly a gentle chiropractor."
Dr. McDonald, who feels strongly that cardiovascular fitness is important, is certified in personal training by the American College of Sports Medicine.
Staying Active in Elkton
Dr. McDonald is a member of the local YMCA and the Cecil County Chamber of Commerce. In his spare time, he and his wife, Linda enjoy cardiovascular and weight training workouts, as well as kayaking, biking and golfing in the lovely area of Cecil County.
Discover how you can feel great with safe and effective chiropractic care. Contact us today to schedule an appointment with Dr. McDonald.
---
Dr. Brian McDonald, Chiropractor Elkton | (410) 392-3930