Chiropractic Care
Chiropractic care is a natural approach to restoring normal structural alignment and range of motion. Misalignment can cause pain, or it can cause other problems that are more involved. Dr. McDonald manipulates spinal vertebrae and will work on the muscles to restore normal nerve flow. Usually, it doesn't hurt. If there is any discomfort, it doesn't persist. What's ideal for that person might not be 100% pain-free. His goal, however, is to get as close to that as possible.
Feel Great
Many benefits are associated with chiropractic care. You can stay healthy and more vital later in life. Chiropractic care will also keep you more flexible and improve your range of motion. By staying active, getting adjusted, and eating properly, you can be in good shape at all ages.
Techniques and Services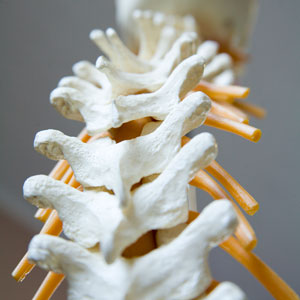 The New Patient Journey
If you come in with severe pain, we would treat you with electrical stimulation, ice, muscle work and a chiropractic adjustment that is tailored to what your body needs. We may ask you to come in every day for a few days if the pain is intense.  Most patients come in on alternate days for 2 weeks or so.
I encourage people to see me with the least common denominator of treatments to keep them feeling well."Dr. McDonald
When the pain is gone, some patients see him monthly or even yearly. There is no commitment. If a person responds well to care and their spasms are gone, they typically come back if their pain returns, or just to keep in alignment because it feels good!
Experience Comfortable and Safe Care
If you've never been to a chiropractor before, you may wonder if it will be uncomfortable. Dr. McDonald puts patients at ease by demonstrating on a person's arm the amount of force he's going to use on their neck. Some patients have asked, "Is that it?" after an adjustment, marveling at how comfortable it was.
Chiropractic is also safe. Did you know that chiropractors, in general, pay 20% of what a general practitioner or family doctor pays for malpractice insurance? This lower insurance rate underscores the safety of chiropractic as otherwise insurance rates would be much higher.
Our techniques and services are designed to help you get out of pain and on with your life. Schedule an appointment today!
---
Chiropractic Care | McDonald Chiropractic Clinic | (410) 392-3930